Stepfathers' Anonymous Playbook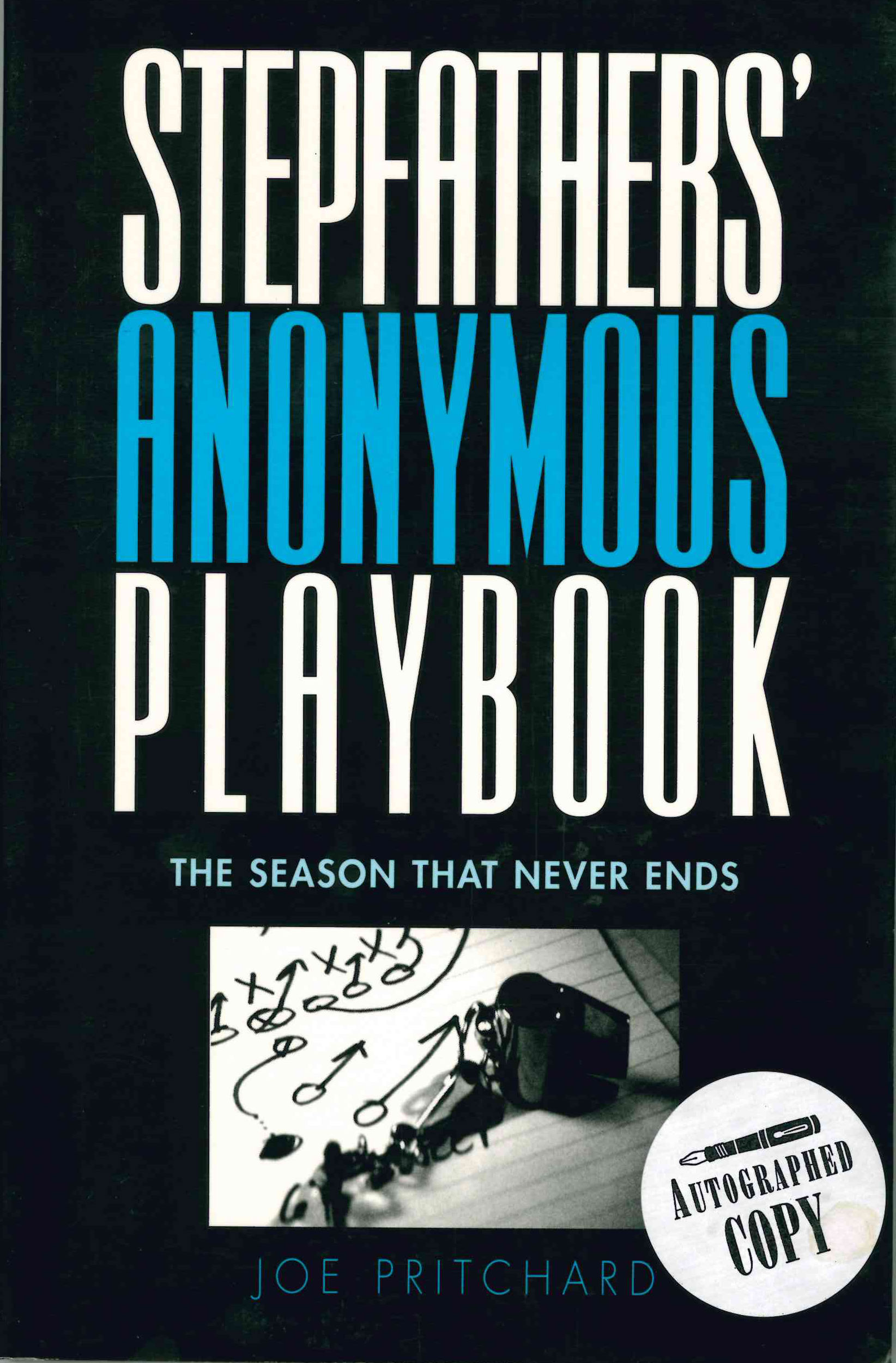 The Season that Never Ends
---
The Stepfathers' Anonymous Playbook… The Season that Never Ends is a steady diet of laughter as author Joe Pritchard takes you on a journey through his rookie season as a stepfather with his all female team, including a new wife, two teenage stepdaughters, two female step-dogs, and one tiny bathroom.
Becoming a stepfather… the toughest "coaching job" in the country, yet very little training and preparation are available prior to entering the step parenting area. Often times it's "do or die" and the players… the kids involved are left holding the ball while the coach and the referee (parents) try to find some common ground on which to build a winning team.
Find The Stepfathers' Anonymous Playbook E-Book at your favorite online store or use the links below to find us at these featured retailers.
Sneak Preview
Day #3 Family Feud
---
Our first real argument, full blown, just three days into the season. The clubhouse was rocking today. Naturally, I assumed the role of manager/coach. After all, I've been directing traffic since I was a skinny-legged seventh grader playing point guard on the basketball team and shortstop on the baseball team.
I was accustomed to taking charge in many situations, especially those involving kids. I was the 12-year veteran of the state hospital wards with the meanest, toughest, most disturbed kids around. I was the successful manager of kid psych units over the past four years. I knew what I was doing.
Little did I know…
Prayer: Humble me, O Father. Beseech me to learn to keep my mouth shut and let the biological mother put her foot in her mouth. Help me to come to the realization that when engaging in teenage warfare, the enemy has absolutely no concept of reality as perceived by anyone over the age of twenty-five. Most importantly, help me to look beneath the outward behavior that is on display. Teach me to interpret their true feelings… sense their innermost insecurities and fears about my presence in their lives. Teach me to love them for who they are, no matter how much they intend to shock me with their behavior. Above all, make me understand that family arguments are not about winning and losing. At this stage, they're about searching for security and boundaries… and unconditional love/acceptance as human beings.
Father, I know all these things… I know in my heart what's going on. Help me to take a step back and "see" with my heart. Otherwise, my head is about to explode, and I'm ready to bench the entire team for insubordination. Problem is I don't know who the second team is – the dogs have already been benched!