Abriel was three years old in 1995.
This story first appeared in 2001 Mature Living magazine.
I have been spending time with my 3-year old granddaughter lately. She is a marvelous teacher. She makes sure I have plenty of opportunities to practice what she teaches-patience, kindness, the magic of intuition, spirit-filled and childlike exuberance, and, of course, unconditional love.
She is also teaching a great deal about faith and what Jesus meant when He said, unless you "become as little children" (Matt. 18:3). I have no doubt that if she had been with the disciples on their boat in the midst of that storm, she would have walked on the water without hesitation at the invitation of Jesus.
Faith of a child…
My granddaughter has absolute faith in me. When she waltzes down the steps in the mornings, she knows I'm going to be there waiting for her to leap into my arms. I'll have my coffee, and we will watch her favorite video; then she'll help me scramble our eggs. After our scrumptious breakfast, we'll wash our dishes and straighten up a bit before getting into some serious playtime. At every stop along the way, she knows I'm going to be there. Climbing up the slide or clinging to my side, she knows…every time.
What joy I see in her eyes as her faith in me increases with each passing day! Worries, fears, bumps and bruises-she turns them over to Papa. He'll fix them. And I do, sometimes beyond her understanding. How can a 3-year-old revel in digging for worms and carrying them in the house to show Granny and yet jump at the sight of an ant? With each ant episode, we fix it until that look of sheer joy reappears, and then she's ready to move on to the next mountain or set of monkey bars to climb, knowing Papa will be there every step of the way.
Faith of a child…"become as little children."
I've heard that Bible verse all my life, yet it took a 3-year-old child to teach me its true meaning. In fact, that same 3-year old I call Sweet Pea has taught me more about faith in the past month than I had supposedly learned in 42 years on this earth.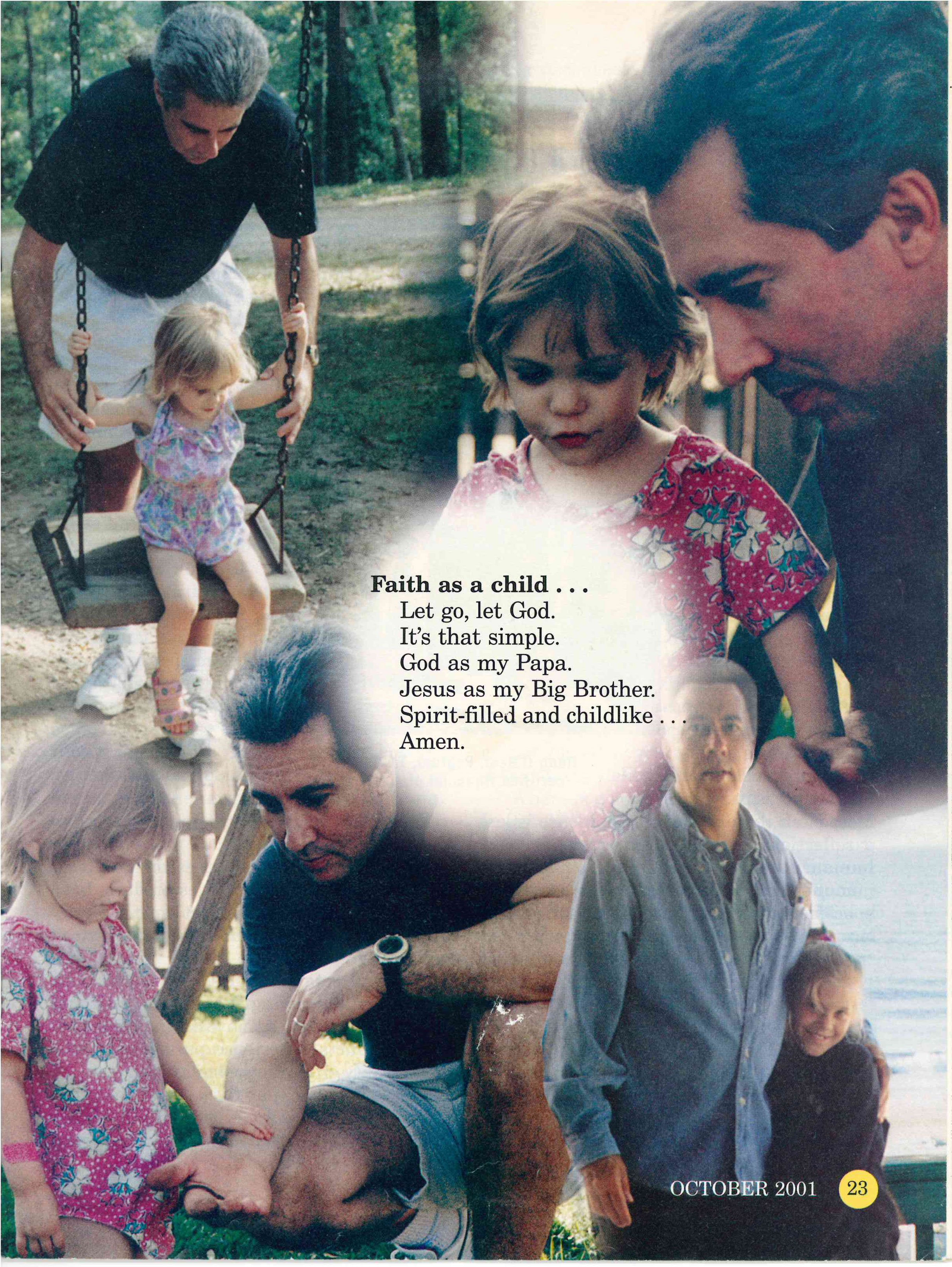 More Memories from Joe Pritchard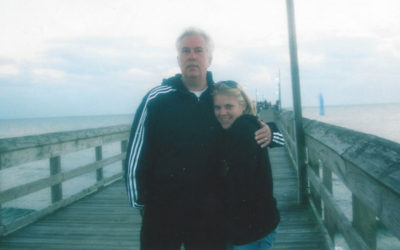 I drive back from the bank, cars blowing by as if we're not even moving. I shake my head, the cobwebs thick, life around me just short of a blur. I turn right off the four-lane maze and slow to a crawl as Haley, my four-legged friend, repositions herself on the console. She leans in, licks my neck and gives me that, "it's time to hang out" look. I oblige, open the passenger-side window, and we cruise, Haley hanging out in the early March breeze.
read more
Read Excerpts from Joe Pritchard's Newest Book
And the Greatest of These
The Preface
And the Greatest of These
Chapter One